Laptop size is a key consideration in choosing a laptop, as it impacts your day-to-day experience significantly. 
A 16-inch laptop is popular for its larger screen, powerful hardware, and better specs. Also, a larger laptop offers enhanced productivity for demanding tasks like graphic designing, video editing, and gaming!
However, a 16-inch laptop may not be perfect if portability is your primary concern. Larger laptops are heavier, which makes them difficult to carry around.
Ultimately, you must consider your preferences and needs before choosing a 16-inch laptop. 
We bring you nine use cases to make the decision process effortless. Dive in to get your answers!
Is a 16-Inch Laptop Too Big?
Go through the following nine use cases to understand which screen is perfect for your requirements and usage and make an informed decision!
1- For College/University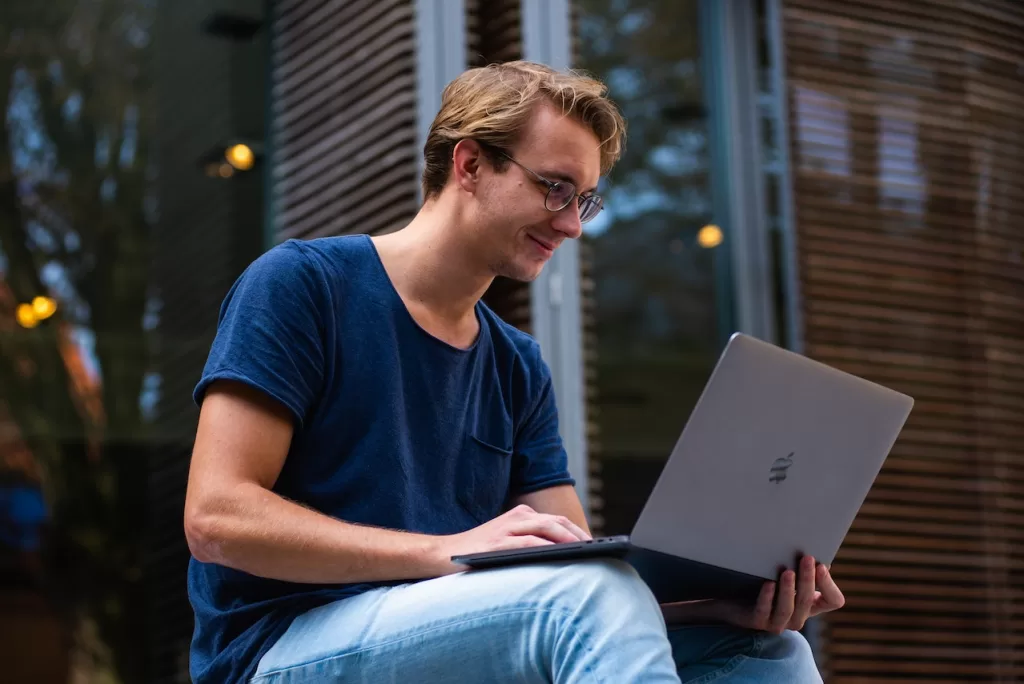 A 16-inch laptop may be bigger and heavier than other options for college and university students. However, it brings added benefits like better performance for tasks like programming and video editing and a larger screen for multitasking. 
As far as portability is concerned, a 16-inch may not fit in your bag or backpack. So, if you need to carry your laptop around the campus, better choose a lighter and smaller laptop for your convenience. 
The 16-inch laptop models are mostly heavy, with a few exceptions, like the LG Gram 16. On average, they weigh around 5lb or approximately 2kg.
Ultimately, we recommend you to go for a smaller version that weighs around 3 lbs. A 16-inch laptop may be too big to carry around and will also take up most of your desk space. 
Verdict: Too big for college/university!
Note: If you are a student, read our article 11.6 vs. 14 Inch Laptop (10 Things to Consider) to choose the perfect sized laptop. 
2- For Entertainment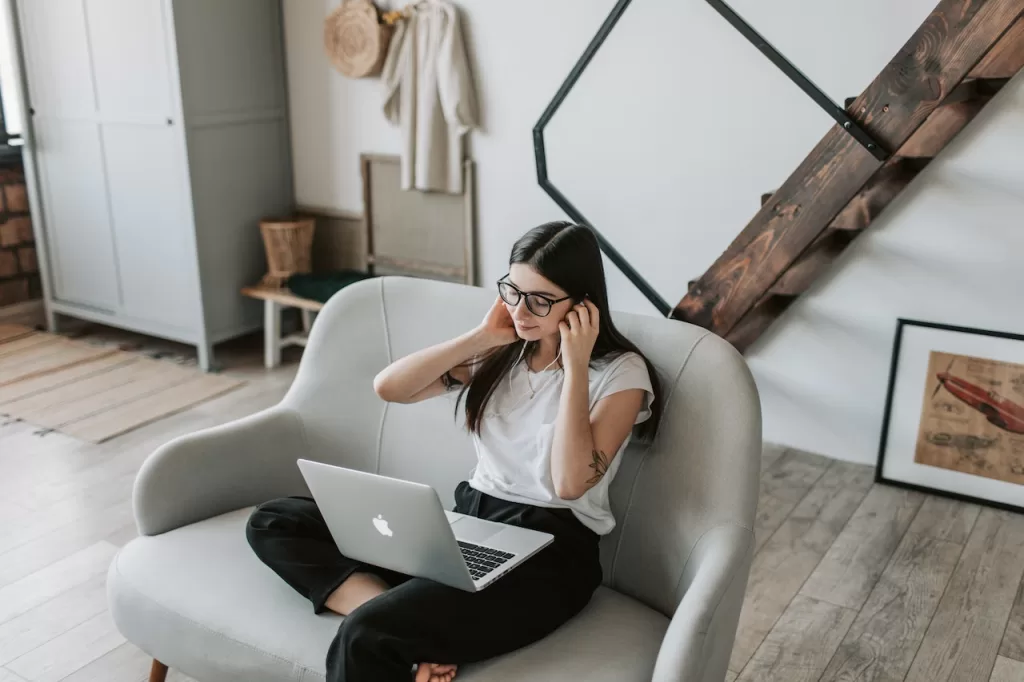 A 16-inch laptop is very suitable for entertainment with its high-resolution graphics. The large screen is perfect for an immersive viewing experience, from playing games to streaming movies and browsing.
Moreover, some 16-inch laptops are mainly designed for entertainment. Such laptops come with unique specs and features like dedicated graphic cards, high-resolution displays, and premium speakers.
However, if you need entertainment on the go, a 16-inch might not be ideal.
Some good 16-inch options for entertainment are the HP Spectre x360 16 and MacBook Pro 16-inch.
HP Spectre x360 16 features an Intel Core i7 processor, 16GB RAM, 2TB SSD, and a high-resolution display.
The MacBook Pro 16-inch features an 8-core Intel Core i9 processor,  64GB RAM, 8TB of storage, and a graphics card.
Verdict: The ideal size for entertainment purposes!
3- For Gaming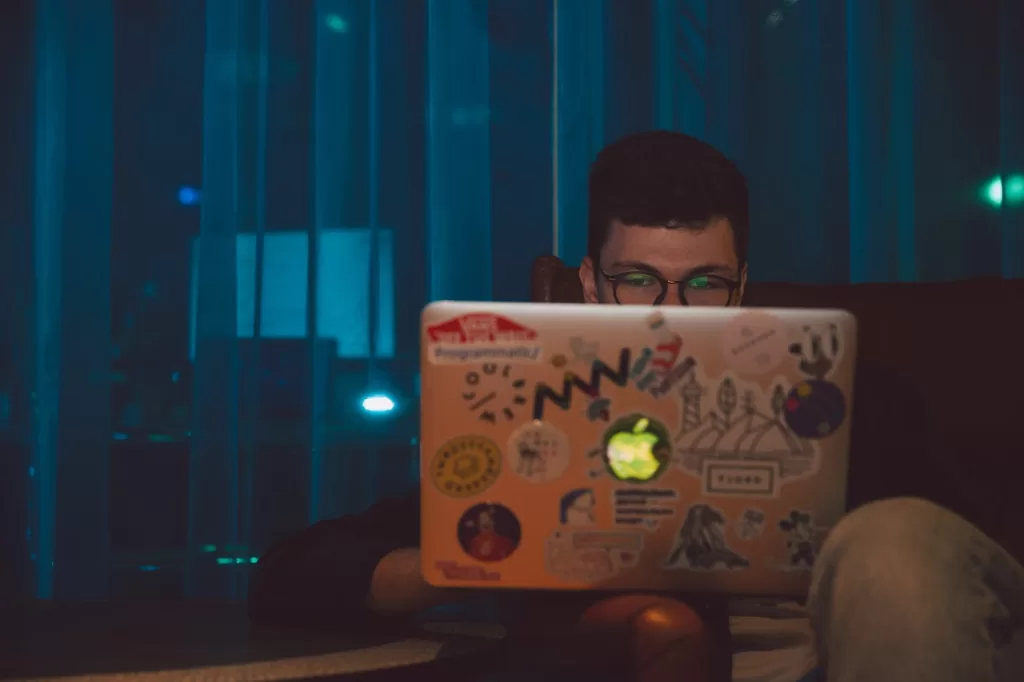 If your sole purpose of buying a laptop is gaming, then a 16-inch laptop isn't bad. Anything beyond 15.6 inches is an excellent option for gaming.
16 inches is a good screen size for gaming, as larger screens offer an immersive gaming experience. However, you should also consider factors like weight, portability, and specs. 
For smooth gameplay, the specifications of a laptop are crucial. A larger screen with a higher resolution requires powerful hardware for running your games smoothly. So, if the laptop lacks the necessary specifications, it will not be suitable for gaming despite the bigger size. 
One great 16-inch option for gaming is the ASUS ROG Zephyrus G16. It features an AMD Ryzen 9 processor with NVIDIA GeForce RTX 3060 graphics card. It comes with 16GB of RAM, and a 1TB SSD as well. It has 16-inch QHD display with a 144Hz refresh rate enables smooth gameplay.
Another good option is the Dell XPS 16. It features an Intel Core i7 processor, NVIDIA GeForce RTX 3050 Ti graphics card, 16GB of RAM, and a 512GB SSD. Its 16-inch display offers a 16:10 aspect ratio and a 120Hz refresh rate, which makes it great for gaming.
These are just a couple of options. You must do your research to find the right model that fits your needs and budget perfectly. 
Verdict: A great size for a gaming laptop.
4- For Programming/Coding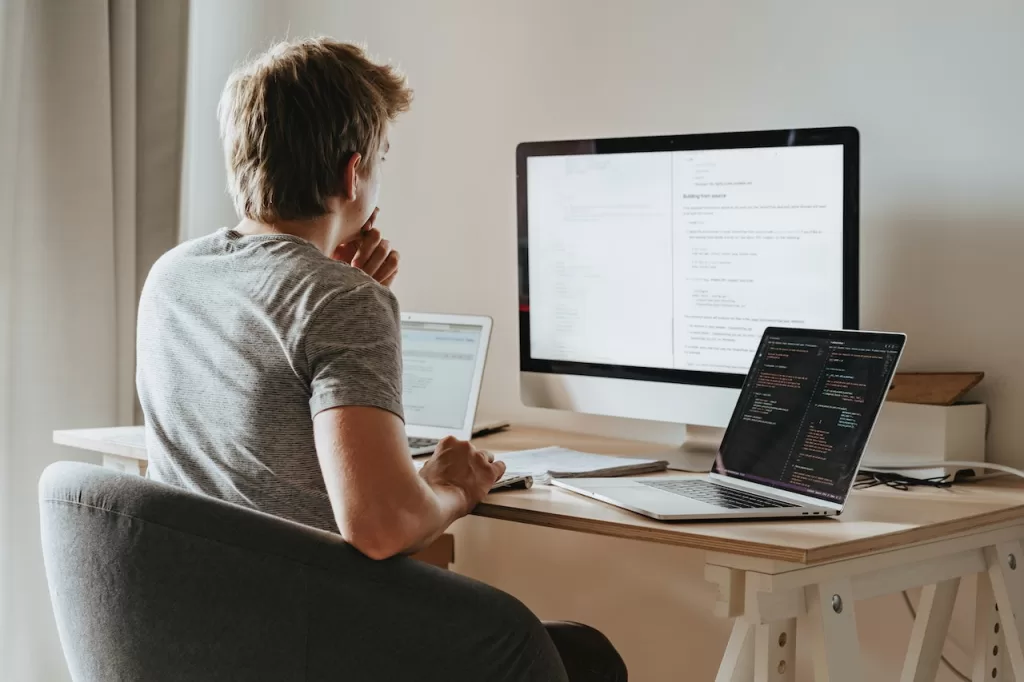 A 16-inch laptop is an excellent option for coding and programming. It brings the best of both worlds regarding resolution and specifications.
Consider factors like screen resolution, specifications, battery time, and portability when choosing a laptop for programming.
A 16-inch laptop brings enough real estate to make the eyes comfortable. It also has a great battery life and specs to smooth your coding experience.
Apple MacBook Pro 16 is popular among developers due to its powerful hardware and excellent display. It comes with an Intel Core i7 or i9, up to 64GB of RAM, and up to 8TB of storage.
Lenovo ThinkPad P1 Gen 3 is perfect for professionals as it features an Intel Core i7 or i9 processor, up to 64GB of RAM, and up to 4TB of storage. 
ASUS ProArt Studiobook Pro 16 is another great option for professionals. It features an Intel Core i7 or i9 processor, up to 64GB of RAM, and up to 4TB of storage. 
A 16-inch laptop ensures the comfort of your eyes besides bringing extraordinary specs. Choose a model according to your needs and budget carefully. 
Verdict: Perfect for programming and coding!
5- For Photo Editing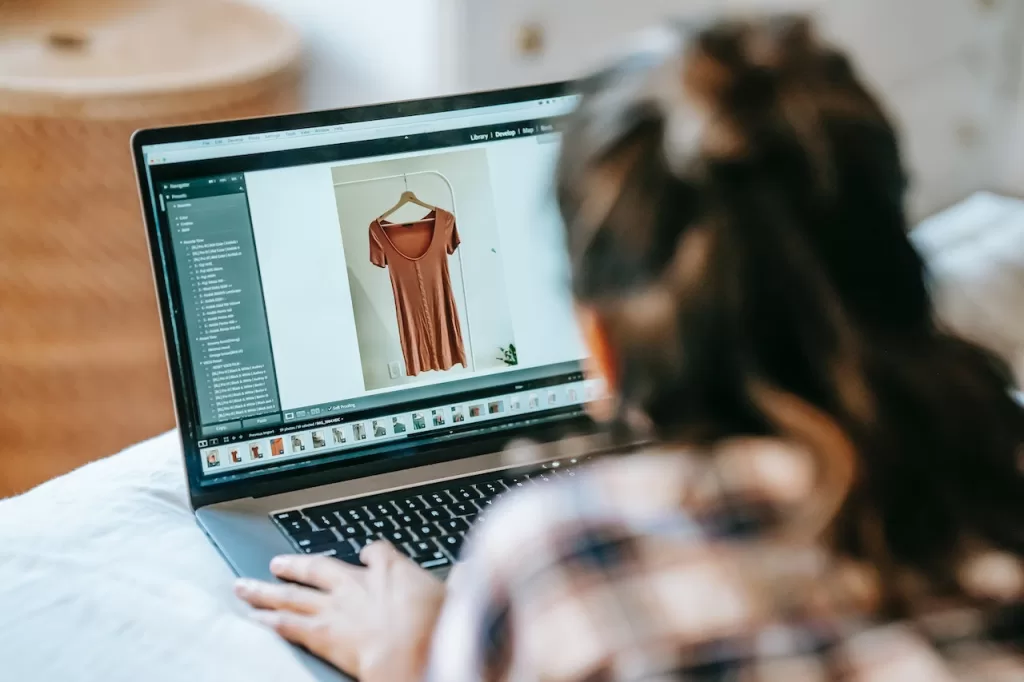 A 16-inch laptop makes an excellent choice for photo editing. You will get a big enough screen with a greater resolution, a fast processor, and adequate RAM. The graphics card might also be excellent, depending on your chosen model.
So, if you are getting a laptop for photo editing and don't have or want an external screen, go for the 16-inch.
On the other hand, if you travel a lot to take photos and like to edit them on the go, the 16-inch might not be the right choice. Its battery life might become a nuisance. Also, carrying it around might become hard on your shoulders.
MacBook Pro 16, Asus ProArt Studiobook 16 OLED, and LG Gram 16 are great options, though, as they don't tend to burden your shoulders either. 
Verdict: Ideal investment for in-house photo editing but not on the go!
6- For Video Editing
If you need to buy a laptop for video editing, the 16-inch will serve you well. With a big screen, great resolution, a fast processor, adequate RAM, and nice graphics, it can be your reliable companion.
Some good models in the 16-inch window include the Lenovo Legion 5 Pro and the M1 MacBook Pro 16. Both have decent displays and excellent specs that smooth your video editing experience.
If you are a professional video editor, consider investing in the Asus ProArt Studiobook 16 OLED. It is the better option for on-the-go video editing with its Pantone-rated OLED display and powerful components. The exceptional quality of videos does come at a price. But for professional editors, this investment will be fruitful in the long run.
Verdict: An excellent choice for video editing!
7- For Business People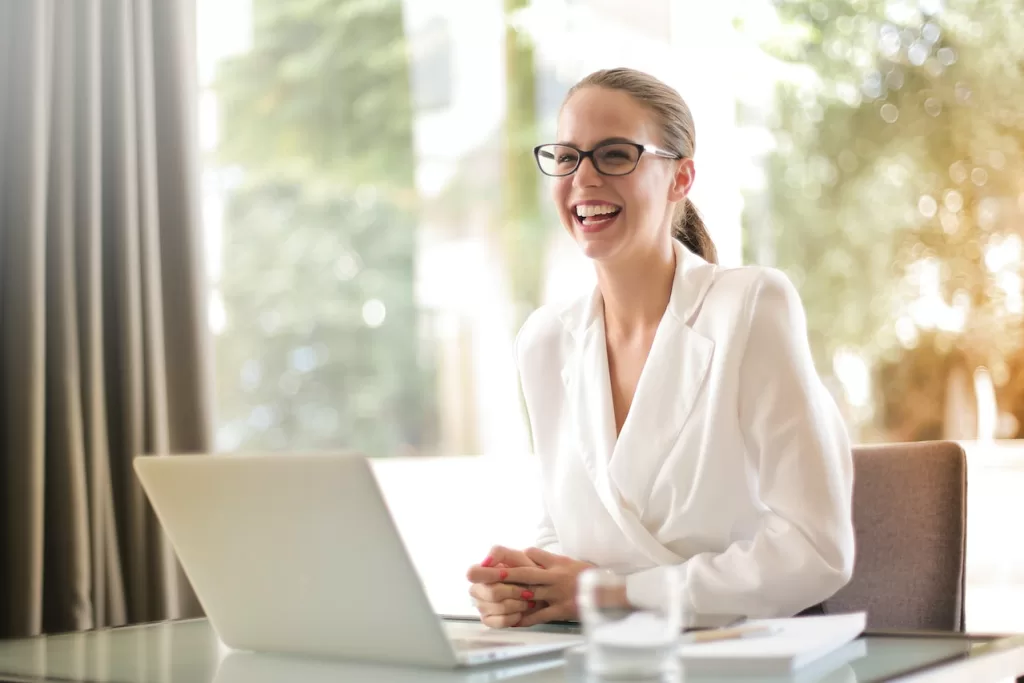 A 16-inch is suitable for business people. If you need a laptop with a big screen for tasks like graphic designing, video conferencing, and making presentations, 16-inch is a good size.
Moreover, larger laptops come with powerful hardware. This can be useful if your business tasks need more processing power, etc.
However, if you require a more portable option for carrying it around, a 16-inch laptop is not the best choice.
MacBook Pro 16-inch is a good choice if your business requires a powerful machine for demanding tasks.
HP Envy 16 is another excellent option for professionals with demanding tasks such as 3D design and video editing.
Samsung Galaxy Book 3 Pro is another great option for business people. It brings fast performance, a premium build, and a stunning display to your table. 
Verdict: 16-inch laptops are great for Business people if portability isn't the primary concern!
Note: Check out our article if 11-inch laptop is good for you or not.
8- For Music Production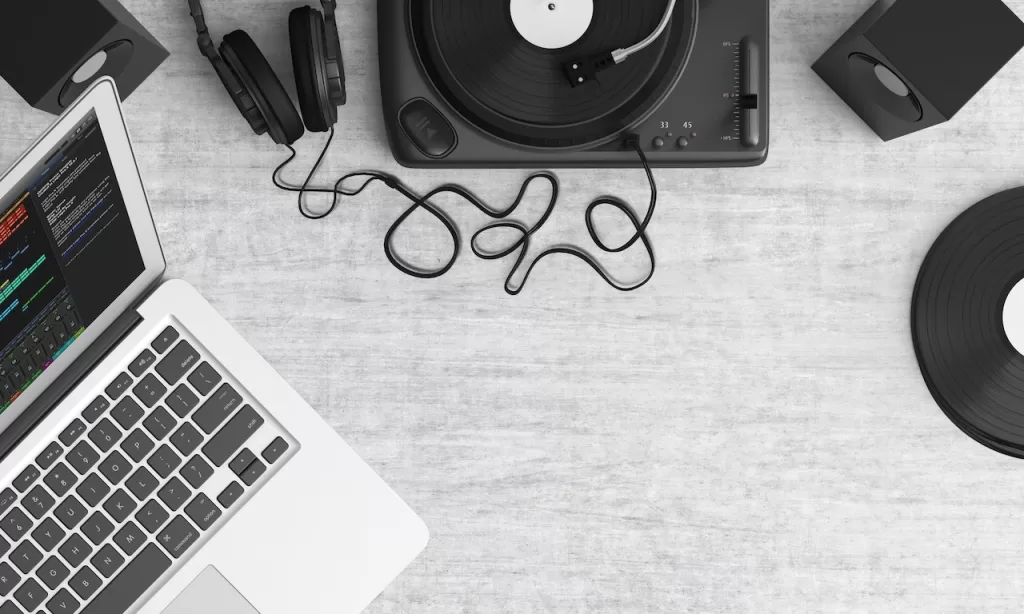 Music production requires a laptop to be powerful to handle this CPU-intensive task. A 16-inch model can handle this task efficiently, especially when working from your studio.
A 16-inch laptop would be a suitable choice that brings enough screen space for you to handle the multiple effects and layers of music.
The high-grade processors in most 16-inch laptops enable music producers to handle the huge plugin and sample sound libraries.
Some great options include MacBook Pro 16, LG Gram 16, and Asus Rog Strix Scar. These machines can handle any music production task you throw at them.
Verdict: 16 inches is the perfect size for your music production tasks at the studio!
9- For Travellers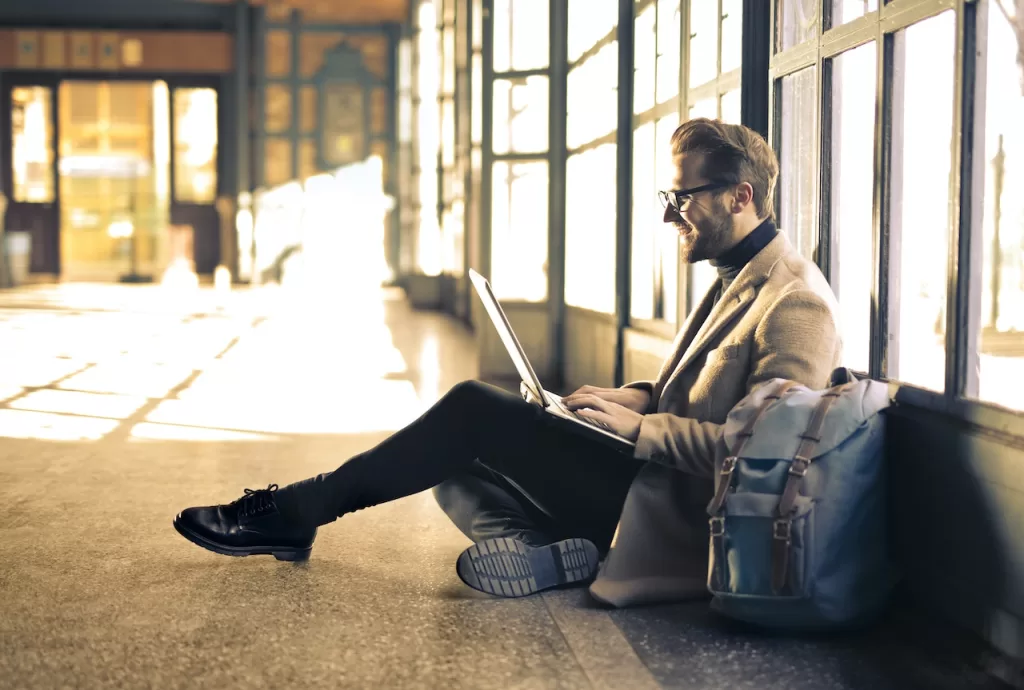 If you travel frequently and need your laptop, choose a lightweight and sleek laptop. A 16-inch laptop might be too heavy for traveling, but not if you find a suitable model.
Moreover, another crucial deciding factor is the nature of your work. If you require a CPU-intensive laptop with impressive specs, you can surely go for the 16-inch one.
A 16-inch would be suitable for long-haul flights if you travel in business class. However, it wouldn't be suitable if you travel in economy class.
For airports, a 16-inch laptop may fatigue if you don't have a table. Even if you get a table, it may get cramped with such a big screen. However, if you can access the airport lounge, the 16-inch size would work fine.
A 16-inch isn't the right size for trains unless you have a table. So, if you don't want the laptop to poke your diaphragm in a train, get a smaller one.
If you must walk a lot during travel, a 16-inch might be a bad idea. However, if you must get a 16-inch laptop, go for a lightweight and sleeker model like Samsung Galaxy Book 3 Pro 360, which weighs only 3.1 pounds.
Verdict: Too big for traveling! 
FAQS:
Is a 16-inch MacBook Pro too big to carry around?
Yes, the 16-inch MacBook Pro is too big and heavy to carry around. It is heavier than its counterparts due to its sturdy design and features. 
The laptop features a bigger battery for a longer battery life. It also has a more powerful processor to ensure better performance. Therefore, it is much heavier than smaller versions, and carrying it around is a tough job.
Does laptop size matter?
Yes, laptop size matters and should be considered while buying a laptop. Larger laptops have powerful hardware, better screen resolution, and advanced specs, making them suitable for video editing and gaming tasks.
Contrarily, smaller laptops are more portable and convenient while traveling. Ultimately, your best laptop size will depend on your specific needs and preferences. You must consider your usage and needs, like storage and capability, etc. to call the shots!
Are 16 inches laptops good for travelers?
They are not an excellent option for travelers, but the final decision will depend on your needs and preferences. A 16-inch laptop is quite large, which makes it heavy and less portable. But it does have the benefits of a larger screen, powerful components, and impressive specs. It's essential to consider your traveling habits while determining your ideal laptop size.
A smaller laptop will generally be much easier to carry as they fit better into backpacks and bags. A typical 16-inch laptop weighs between 3.5 and 5.5 lbs. Some models may weigh even more due to larger batteries and powerful hardware. So, do check the specs before finalizing.
Conclusion
A 16-inch laptop is certainly larger and heavier, making it less portable. So, if you require a laptop to be portable, then a 16-inch isn't for you.
Contrarily, if you prioritize powerful components and larger screens, the trade-off may be worth it.
Do you plan on using your laptop on a desk and wouldn't move it around much? Then a 16-inch laptop isn't too big for you.
Or do you travel a lot and carry your laptop? In that case, the 16-inch laptop might feel huge!
Thus, it is crucial to consider your portability needs and usage pattern before deciding.