Every 53 seconds Laptop Get Stolen which is shocking.
Losing your laptop is not only a monetary loss but also puts your valuable data and personal information in the wrong hands. As the panic of losing your laptop sets in, exploring all possible options to trace its location is normal. 
While the idea that your laptop's serial number will help you track its location is popular, we're afraid it's not quite effective. The serial number is surely valuable information; however, it cannot directly track a stolen laptop. 
In this guide, we'll explore the truth behind tracking stolen laptops and discuss a few options that can help you recover your laptop. 
So let's dive right in!
What is the Serial Number?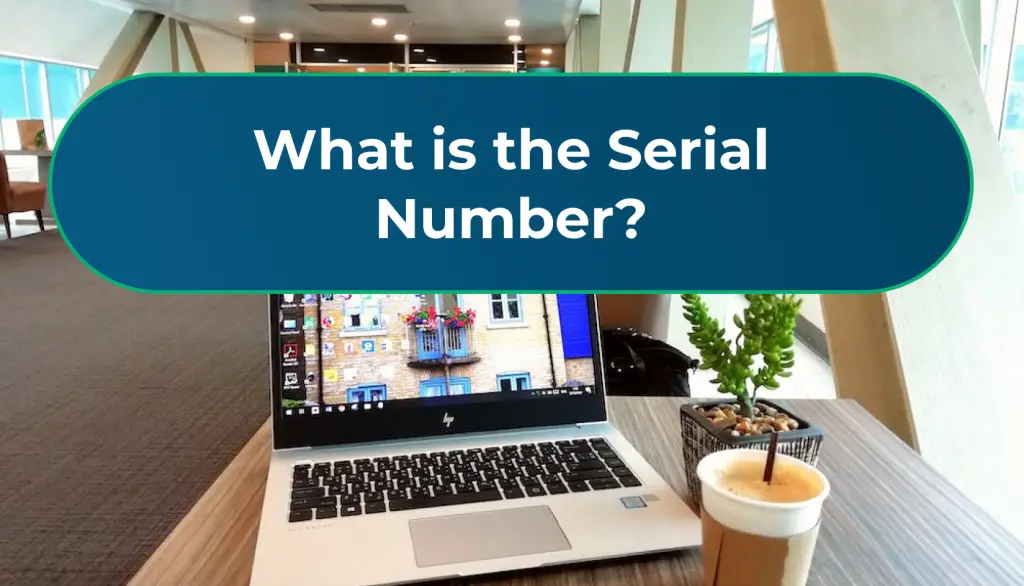 The serial number is a code comprising letters and numbers unique to each laptop. This unique code is assigned to each device at the time of manufacturing to aid technical support and warranty claims in the future and to distinguish it from other laptops in existence. 
How to Find a Laptop's Serial Number?
Finding the serial number of a laptop is quite easy. We suggest the following methods to identify your laptop's serial number. 
Method 1: Using Commands
For this method, you must have a functional laptop. Here's what you need to do:
Step 1: Launch the Command Prompt
Launch the command prompt by typing 'cmd' in the Windows search bar.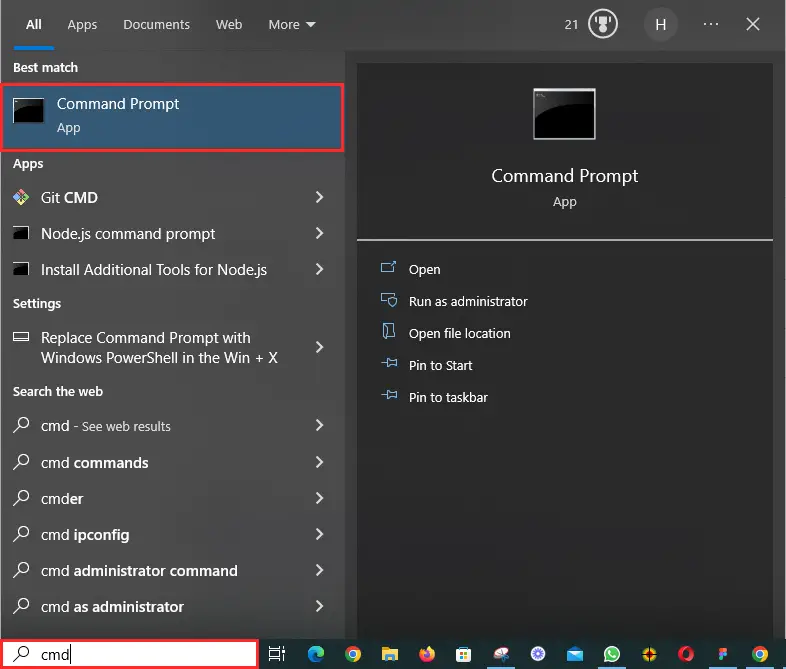 Step 2: Type Command in Command Prompt
Type 'wmic bios get serialnumber" at the command prompt and press 'Enter'.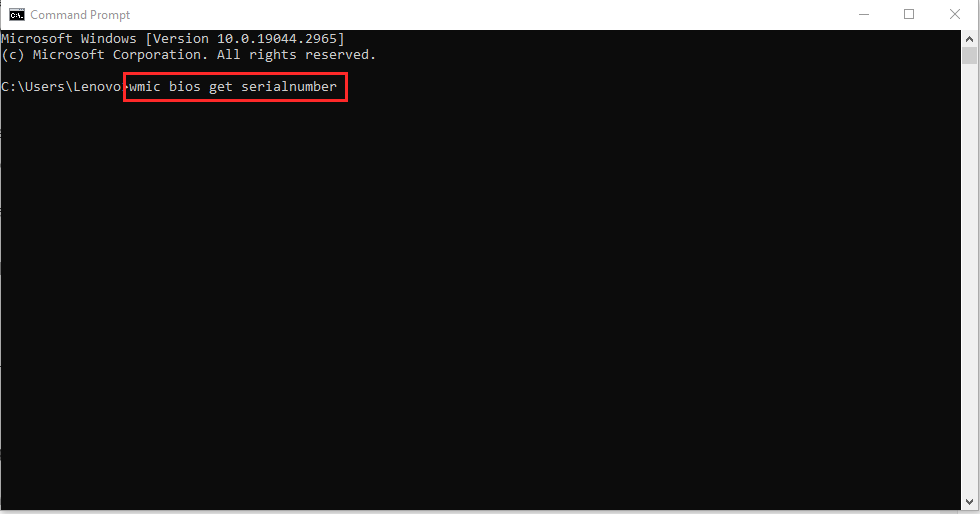 Step 3: Press Enter to get Serial Number
After you hit 'Enter', the serial number of your laptop will appear on the command screen.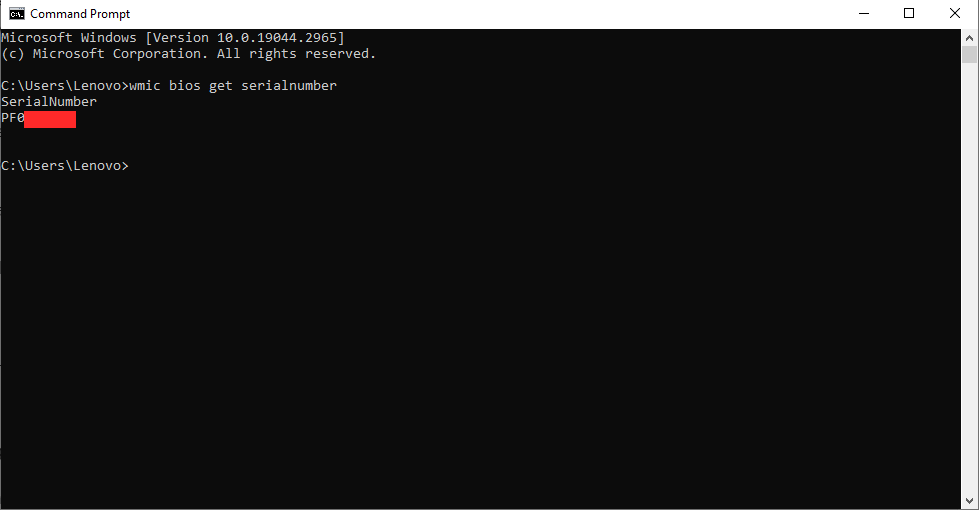 Step 4: Copy the Code
You can copy this code and save it for later use. 
Method 2: Locate it on your Laptop
Most laptops have the serial number printed on their label at the bottom. If you can't find the serial number of your laptop using the command center, follow the steps below instead:
1- Turn over your laptop and locate its label.
2- On the label, find S/N or Serial Number. 
3- The serial number of the laptop will be a combination of letters and numbers. 
Method 3: Other Options
If you don't have access to your laptop, don't worry because you can still look for its serial number at other places. 
You can check for it at the following places:
The label on the box of your laptop
Warranty services receipt
Purchase receipt, or
Registration documents 
How to Track a Laptop with its Serial Number?
Unfortunately, the serial number of a laptop does not facilitate its tracking in any way. However, if you want to track a stolen laptop, you can use GPS tracking or IP to find your laptop's location. Not to mention, these methods have their own constraints as well.
Locate Stolen/Lost Laptop Using Find My Device
Find My Device is a feature available in MacBooks and Windows laptops both. When activated timely and appropriately, this feature can help you track your laptop in case it is lost or stolen. 
Here's how you can use the Find My Device feature on your laptop:
Step 1: Open Windows Settings
Launch your laptop's settings by pressing 'Windows+I' simultaneously or typing 'Settings' in the Windows search bar at the bottom. 
Step 2: Look for the 'Updates and Security' Option
In Settings, look for the 'Updates and Security' option and click on it.

Step 3: Look for the 'Find My Device' Option
In the 'Updates and Security' section, look for the 'Find My Device' option in the left panel. 
Click 'Find My Device' on the right side panel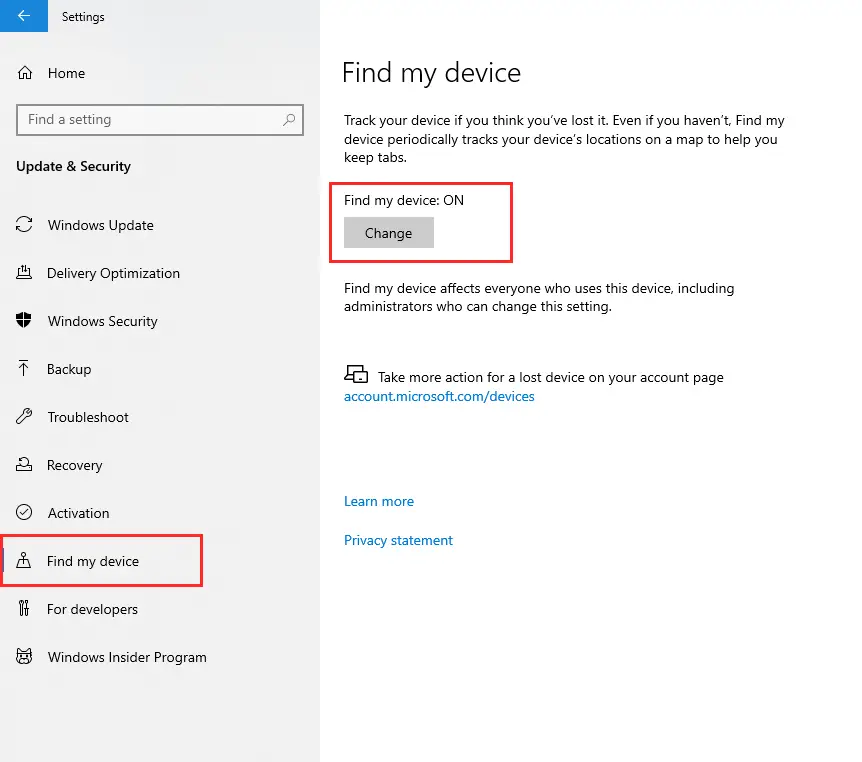 Step 4: Enable Find My Device
Next, activate the option 'Save my device location periodically'. 
Step 5: Go Back to Windows Settings and Look for Privacy and Location Settings
Now you have to go back to the main Settings menu. 
Click on 'Privacy' and then look for 'Location Settings' in the left panel on the screen. 

Step 6: Enable the Allow apps to access your location
Make sure your device's location is turned on. Next, allow access to other applications to access your device's location.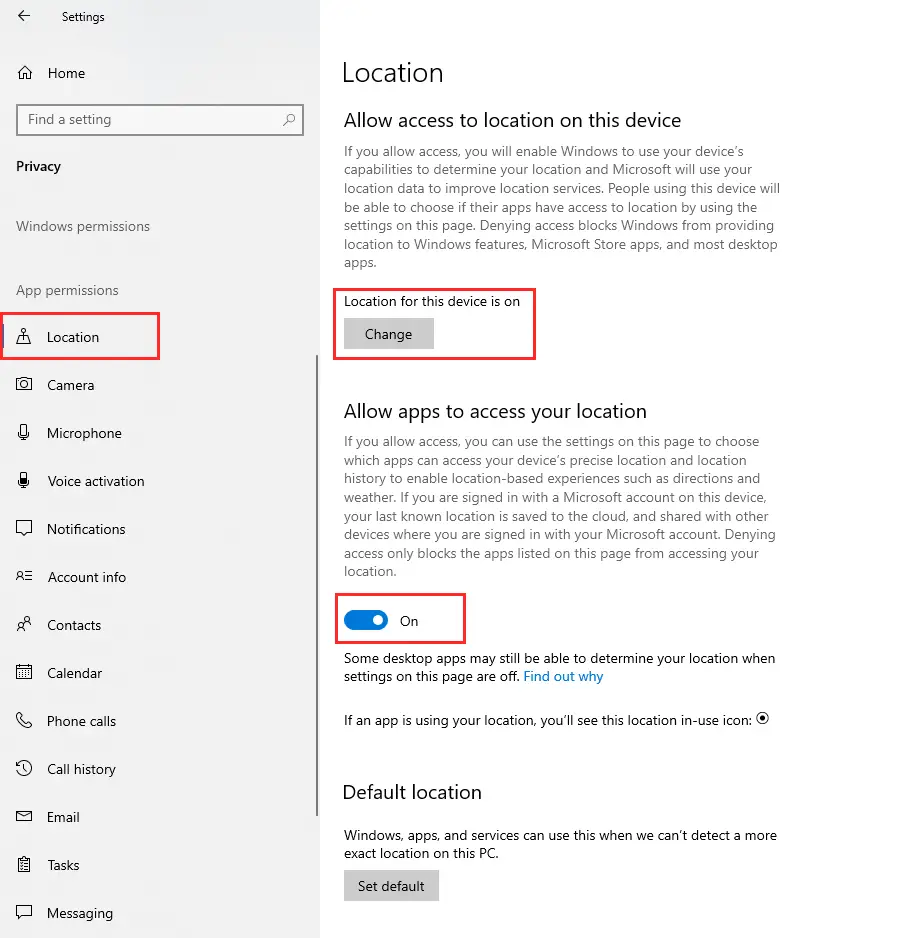 Step 7: Find My Device Activated
Finally, 'Find My Device' is activated on your laptop. 
Now you can track your laptop in case it gets stolen or lost by login to your Microsoft account online and following these guide.
Also Here is the complete guide on Tips to Avoid your Laptop Getting Stolen
Frequently Asked Questions 
1- Can stolen laptop be tracked without the Internet?
A stolen laptop must be connected to a network connection for successful tracking. Whether you use IP tracking software, GPS service, or a laptop's built-in tracking system, all of them need an internet connection to update the location data. Even a periodic connection of the laptop to the internet can help you identify its last active location. 
2- Can a laptop IP address be traced?
Yes, you can trace the IP address of a laptop. An IP address is assigned to each computer when it connects to the Internet through its Internet Service Provider (ISP). 
An IP address can identify the state, city, zip, and the identity of the ISP, in most cases. However, it cannot help you pinpoint the exact location of your laptop on your own. The ISP, on the contrary, does have access to the exact location based on the account information. 
But since Internet Service Providers don't give out information to anyone, you'll need police assistance to trace the IP address of your laptop to its exact location in case of theft. 
3- Do all laptops have trackers?
No, all laptops do not have an integrated tracking system. Built-in GPS trackers are available in some latest laptop devices. However, if your laptop does not have a GPS tracker, it's not much of an issue. You can install third party GPS tracking software to recover your laptop in case it gets stolen or lost. 
4- Can police track stolen laptops by IP address?
Yes, police can track a stolen laptop by IP address. While Internet Service Providers do not provide location information to a common man, cops can ask the ISP for access to their information logs. Since the ISP can trace the exact location of the laptop via an IP address, police can track stolen laptops with the assistance of the respective ISP. 
Conclusion
While the serial is a crucial piece of information, it does not directly facilitate the tracking of a stolen laptop. Therefore, we have discussed the possible alternative methods to track and recover a stolen laptop, including Find My Device, IP address, and GPS tracking. But even for these methods to work, the tracking software and location services of your laptop must be activated before the occurrence of any unfortunate event.