Do you have to make frequent trips to the power socket while gaming and wonder why Gaming Laptops have Bad Battery Life? You are not alone!
Modern gaming laptops boast all the magnificent features like ultra-speed processors, RAM, and super cool graphics. But the ugly truth is gaming laptops have a bad battery life!
We know it sucks, but the reality will not change anytime soon. It is impossible to enjoy gaming performance and long battery life on the same laptop. 
However, there is a good enough reason for this. In the case of gaming laptops, the blessings become a curse! How? Let us explain! 
Plus, read the article till the end, as we have some bonus content for you! We'll tell you some tricks on how you can extend the battery life of your gaming laptop. 
Stick with us to know more!
8 Reasons Why Gaming Laptops Have Bad Battery Life
Gaming laptops are notorious for their low battery life. Modern gamers enjoy a lot more portability in gaming laptops than before. But the battery life (even during regular tasks like web browsing and video streaming) is far worse than traditional laptops. 
Here are eight reasons why do gaming laptops have bad battery life:
1- High-Speed Processor Requires More Power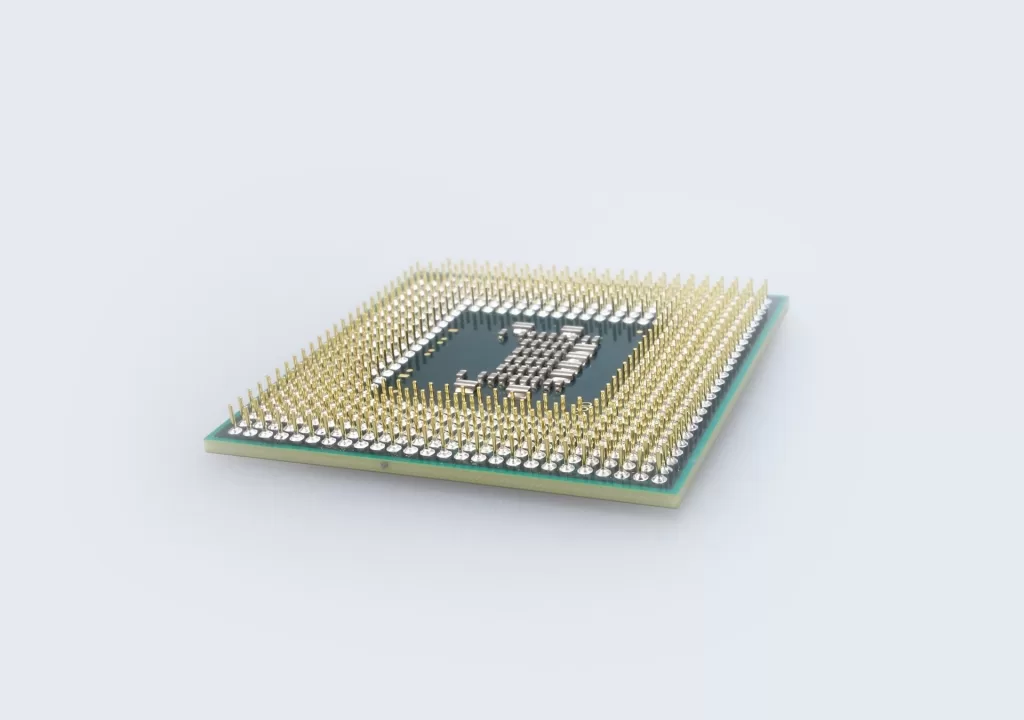 If you're into tech gadgets, you might have noticed the difference between processors in gaming and regular laptops. Laptops meant for everyday use or office work have U and Y series of processors such as Intel Core i7-3689. These processors are ultra-low power and extremely low-power. In comparison, gaming laptops have H series like Core i7-4700HQ. The H series has high-performance processors. 
Therefore, the processors of gaming laptops require more power to operate and drain the battery quickly. Whereas the other processors conserve energy by operating on low power. 
High-speed processors have a greater base clock rate to increase the processing speed. On the downside, this high-frequency results in more power usage. Extra cores (6-8) in the processor of a gaming laptop are best for multi-tasking but not for battery life. 
2- Dedicated Graphics Card is Active All the Time
Regular laptops have integrated graphics cards (iGPUs) which are power efficient and effective for everyday tasks. At best, an iGPU would consume just a few watts of power. 
In comparison, a gaming laptop has a dedicated graphics card/ video card in addition to iGPU. These cards are great for 3D games with complex textures and high-resolution images. But they take almost 150 watts of power. 
Even when you're not gaming, a video card is active and draining the battery. You don't need a dedicated card for standard video streaming or browsing, but since the GPU is active, it quickly takes up the battery. 
Also, the dedicated graphics card generates way more heat which requires extra power to keep the laptop cool. So, the same technology that lets you enjoy a 4K gaming experience reduces your laptop's battery life. 
3- High-Speed Fans Handle a Greater Workload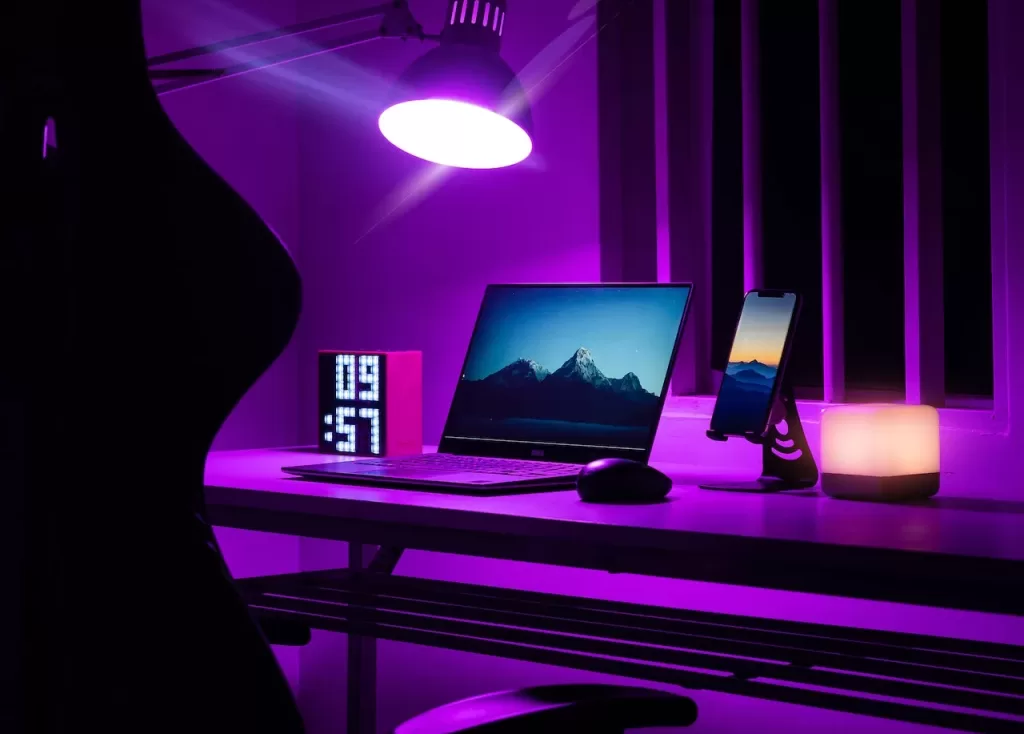 Fans are an essential component of PCs as they keep the system cool and prevent overheating. Since laptops have small chassis, the parts must fit into a small space. 
In regular laptops, a single fan is enough to combat the heat produced by the CPU. The fan also runs at an average speed and keeps the laptop cool through normal functioning. 
A gaming laptop, however, poses a greater workload on the fans. The CPU and GPU of such laptops are high-functioning systems and produce excess heat. High-speed fans should manage this heat production, or it can cause thermal throttling. 
Therefore, gaming laptops are equipped with multiple high-speed fans to keep the system running. And now you know where the power to operate the fans comes from, the laptop battery!
So protecting the high-speed processors from the heat comes at the cost of reduced battery life.  
4- RGB Lighting Needs Extended Power Supply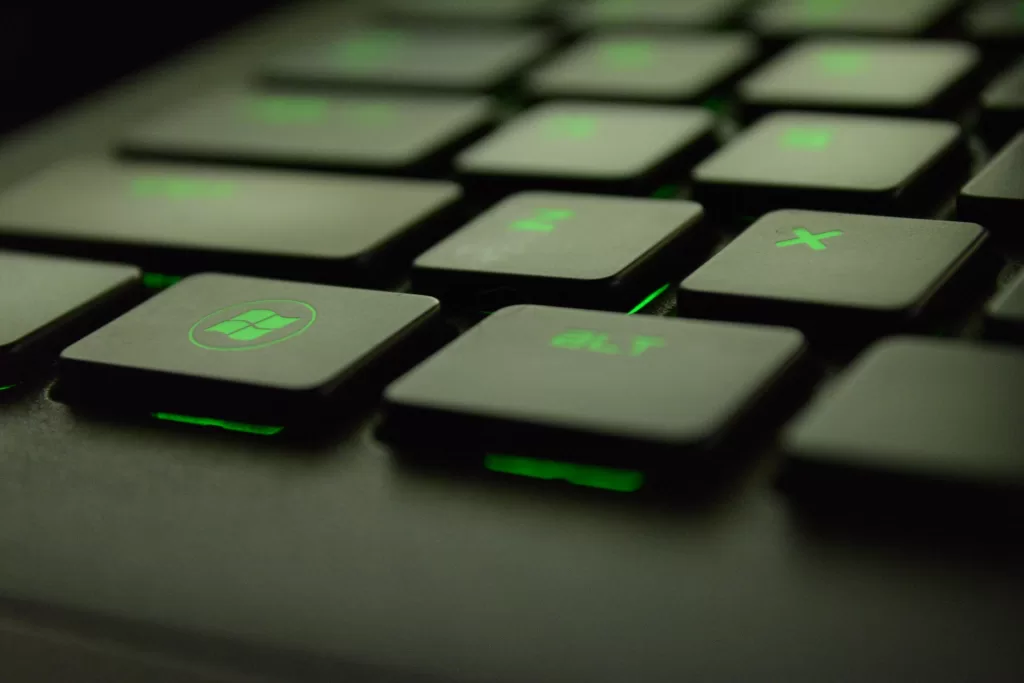 A gaming laptop has too many RGB elements, whereas a regular laptop mostly has none. A backlit keyboard is typically present in every gaming laptop (for gamers to navigate easily in the dark). 
Apart from the keyboard, some gamers like extra flashy components. These can include a panel cover logo, a light bar on the front, or even running along the laptop border. 
We know the lighting makes it cool and fun but also consumes extra power. The laptop has to meet the power supply from somewhere, and it's the battery. 
Though these lights are not power intensive like other elements, they still contribute to the low battery life of laptops. 
5- Loud Speakers Consume More Watts
Another reason gaming laptops have a bad battery life is the installation of loud, heavy speakers. High-quality speakers are essential for gamers to immerse in the gaming experience fully. But they come at a price! 
The speakers installed in average laptops have low volume and performance, which cannot capture the base of the gaming sound. On the upside, they also require less energy to operate. 
On the other hand, the superior quality speakers of gaming laptops come with the capacity to capture various frequencies. While these are ideal for gaming, they require more power to operate. 
Thus, when you turn on the speakers' sound, they quickly drain the laptop battery. 
6- High Resolution and a Wider Screen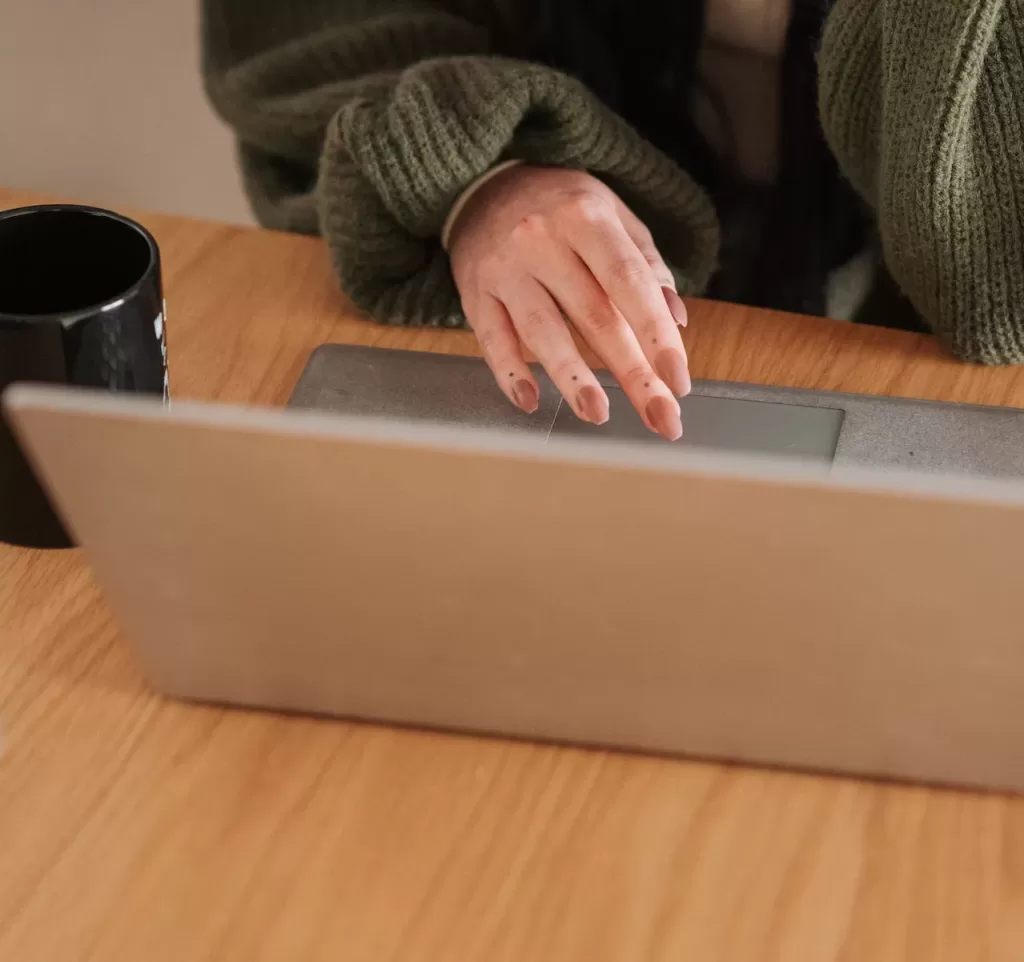 Regular laptops are rarely 4K. Their maximum resolution is 1080p, which is fine for daily tasks or office work. 
The gaming graphics are, however, much more intense. Gaming laptops possess a 1440p (4K) display to give the user a good experience. To top it off, the screen is also wider, i.e., 17.3 inches instead of the usual 15.6 inches. 
The high resolution and broader screen of such laptops burden the laptop processor. It has to illuminate greater pixels to produce vivid images. Hence, more CPU working equals more power consumption and tremendous strain on the battery. You can do the math here!
7- Connection of External Peripherals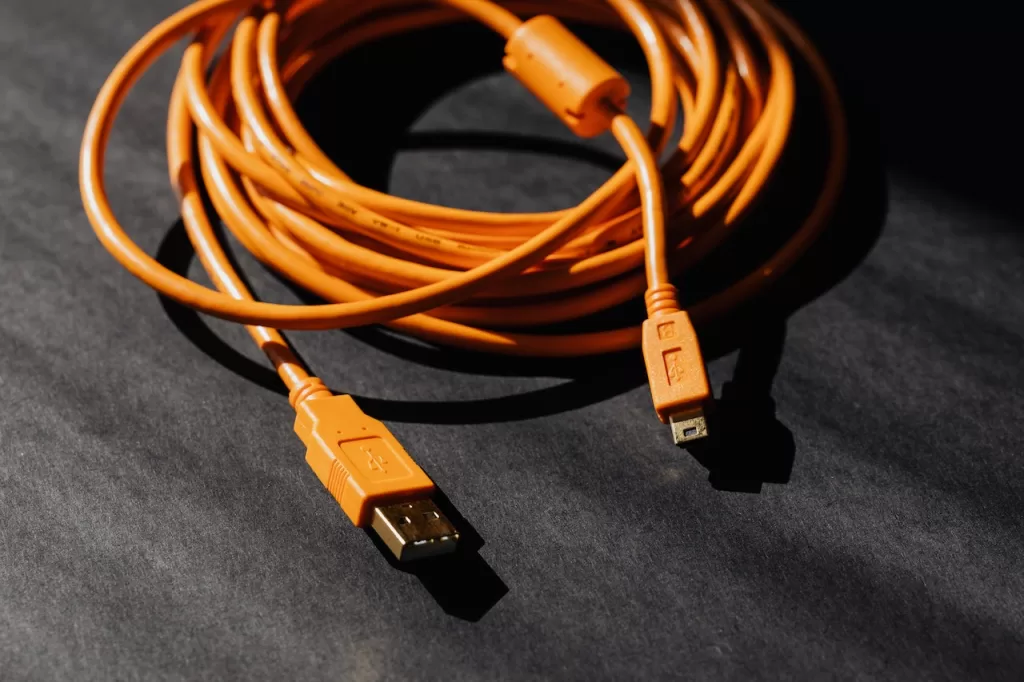 Gaming laptops come with many ports to support additional peripheral devices. These include gaming mice, keyboards, extra monitors, hard drives, headsets, cooling pads, and many more!
The peripherals enhance the performance of the laptop, but they also put a strain on the battery. Since each peripheral has a single power source (laptop battery), adding each element will reduce battery life. 
So if you are into the attachment of external peripherals, do note that they cause lousy battery. 
8- Multiple Programs Running in the Background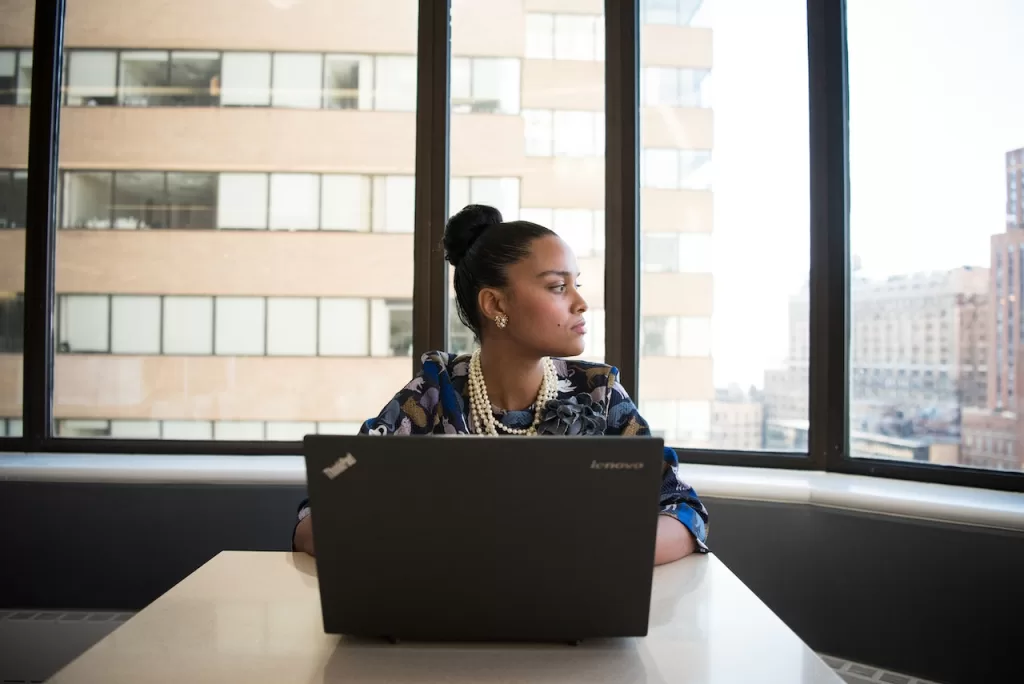 Multitasking is great for the user but not for the battery's health. Each opened program takes up the power from the CPU (even if you are not using it). More programs running in the background cause a significant load on the battery. 
Running several tabs at the same time also produces excess heat. Thus, the fans have to work extra too!
Therefore, try to conserve the CPU's resources by closing the tabs you don't need anymore. 
What is the Average Battery Life of a Gaming Laptop?
The battery life of a gaming laptop depends on its usage (like any other laptop). The charging habits and efforts to conserve energy play a significant role in extending the battery life. 
While playing games, the battery of a good quality gaming laptop should last around 3 hours without charging. The time increases if you are not using the computer for gaming. On average, a gaming laptop's battery lasts 3-4 years before needing replacement. 
It is possible to find models with greater battery life, but they are expensive. Some high-quality gaming models offer 5-6 hour battery timing with 4-8 years of battery life. 
How to Improve and Increase the Battery Life of Gaming Laptops?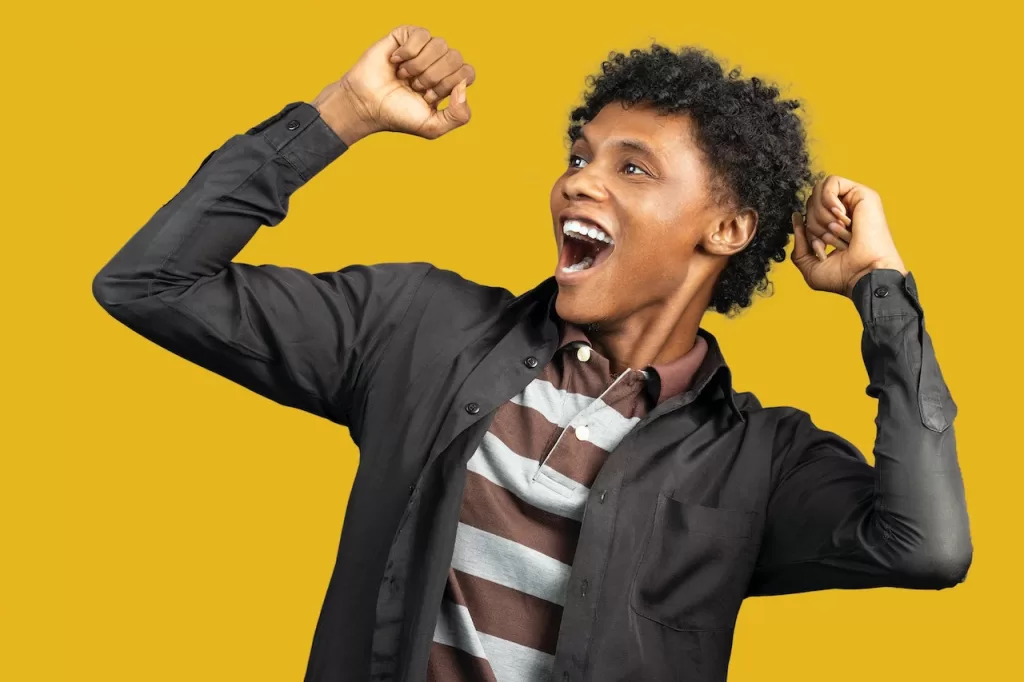 So here is the bonus content we promised you!
Although there are several reasons why gaming laptops have bad battery life, you can take measures to improve them. 
Check this detailed video on How to Improve and Increase the Battery Life of Gaming Laptops?
Also, Here we are some solutions to extend the battery of your sturdy gaming laptop:
1- Create a New Power Plan for Your Laptop
You can optimize your power settings to improve the overall battery life. To create a new power plan please do follow the steps below:
Go to "Settings" on your laptop and then open Control Panel. Navigate to the "Power Options" settings in the control panel.
Choose the option of "Create a Power Plan."
A new menu will appear on the screen. Select the "Power Saver" item and name the plan you want. 
Now click on the "Create" button and it will move to the next step.
Choose "change advanced power settings" on the new screen, which would open a new drop-down menu.
Here, select "Maximum Processor State" and change the value of the "on battery" option to 50%. 
Similarly, scroll down to graphics power settings (Nvidia, AMD, Intel). Here, select the "optimize battery" item for both the On battery and Plugged in options. 
Apply the changes and check the battery of your laptop. You can tweak these settings if the computer is too slow. 
2- Pin Certain Apps to Use iGPU
Every app drains the battery in a gaming laptop since it's running on a discreet video card. A possible solution to this is pinning certain apps to the integrated GPU. 
You can achieve this by going into your system's settings
Go to Settings
Navigate to System and then Display Settings
You will find "Graphics" under "Related Settings."
Click on graphics, and you'll see a customized app list with the indicated power mode. 
Use the "Browse" button on the screen to change the settings of any app
Add the app and go to the "options" button below it for the "graphics preference" menu
Now select "Power Saving" option from the menu
Run your system to check the results. Come back to the same settings if you need any modifications
3- Try to Run the Laptop on a Low Power
As we explained earlier, certain gaming laptop features can drain the battery. These include screen display, RGB lighting, multiple tabs, etc. 
Therefore, you can improve the battery life by running your laptop on a low profile. Keep your brightness low, close all the extra tabs, and turn off additional lighting to slow down the fans. 
4- Use Headphones While Gaming
Speakers take a large chunk of the battery while in use. A simple solution to conserve battery is to use headphones while gaming. 
FAQS
1- Is 1.5 hour battery life bad for a gaming laptop?
Yes, it's considered bad since the average gaming laptop gives you around 3-5 hours of battery backup if you are running average power extensive game. The battery has charge cycles means it can be charged and discharged a certain number of times. And after that lifespan of the battery starts degrading.
We are covered in the above article how you can improve and increase the battery life of a gaming laptop, try those solutions if it doesn't work, it might be time to replace the battery.
Conclusion 
Consumers often ask, "why do gaming laptops have bad battery life"? The truth is the same features that enhance the gaming laptop's performance drain its battery. 
A gaming laptop has a high-speed processor, dedicated video card, multiple fans, prominent speakers, a back-lit keyboard, and a wider 4K screen. All these systems strain the battery and reduce its overall life. 
However, some possible solutions exist to enhance the laptop's battery life. You can create a new power plan, pin specific apps to iGPU, and try to minimize the use of extra features to conserve battery.